At first glance, things appear to be improving for women in Japan. In an economy historically lagging behind other developed countries in terms of female participation in the workforce, a record 71% of women are now employed, a jump of 11 points compared to ten years ago.
The Japanese government has one of the most generous maternity leave laws in the world and recently created the category of "limited contract", aimed mainly at mothers who seek to balance professional and family life. And one of the most important needs of families with working parents – daycare centers – is slowly being strengthened.
But even with these advantages, Japanese women – single or married, full-time or part-time – face a difficult financial future. A confluence of factors including an aging population, falling birth rates and anachronistic gender dynamics conspire to affect their prospects for comfortable retirement. According to Seiichi Inagaki, a professor at the International University of Health and Welfare, the poverty rate of older Japanese women is expected to double in the next 40 years, to 25%.
For single and elderly women, this teacher estimates that the poverty rate can reach 50%.
In Japan, people live longer than almost anywhere else in the world and birth rates are at the lowest level since the data started to be registered. As a result, the country's working-age population is expected to shrink by 40% by 2055.
With rights costs rising, the government responded by reducing benefits and proposing to raise the retirement age. Some Japanese have responded by withdrawing money from bank accounts at low interest rates and investing in retirement plans, in the hope that investment gains can mitigate the impact. But this strategy requires savings, and women in Japan are less likely to save money.
Wage inequality between men and women in Japan is among the largest in developed economies. According to the Organization for Economic Cooperation and Development, Japanese women win the equivalent of only 73% of men's wages. THE demographic crisis Japan makes things worse: retired couples who live longer need an additional $ 185,000 to survive projected deficits in the public pension system, according to a recent government report.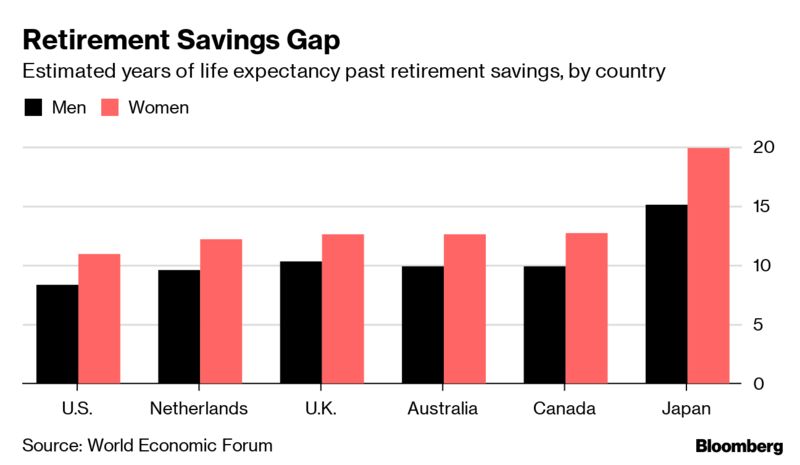 But there are other obstacles for Japanese women. Although 3.5 million have entered the workforce since Prime Minister Shinzo Abe took office in 2012, two-thirds are working only part-time.
Japanese men's pay generally rises up to 60 years. In the case of women, average remuneration remains practically the same between 20 and 60 years old, a fact that would be attributed to periods without work because of the children or to part-time jobs.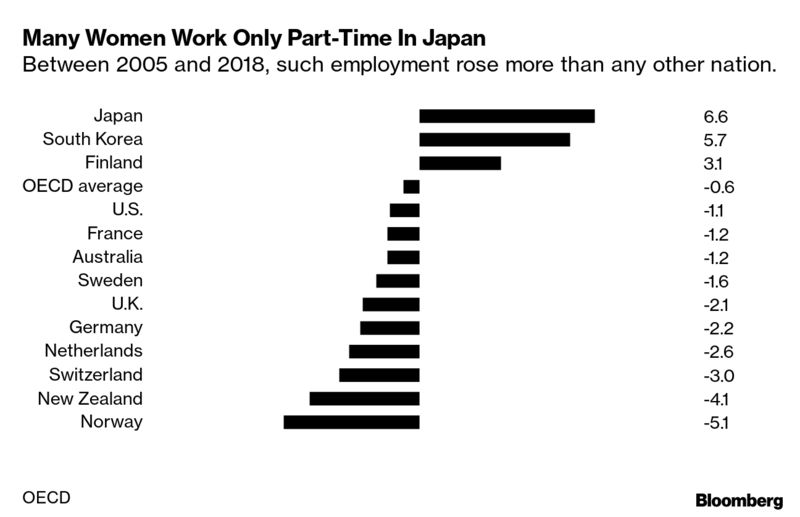 Machiko Nakajima's professional career reflects this picture. Nakajima, who worked full time at a tourism company, left her job at age 31, when she became pregnant.
"I had no desire to work while taking care of my son," he said in an interview. Nakajima spent a decade raising two children before returning to work. Now 46, he works as a part-time receptionist at a Tokyo tennis school. Although her husband, who is also 46, has a full-time job, Nakajima fears for her future due to the fragile pension system.
"It makes me wonder how I'm going to live the rest of my life," he said. "It is not easy to save for retirement to work part-time."